The Company's Corporate Social Responsibility Initiatives
ATN Holdings, is actively involved in Operation Smile Philippines thru its subsidiary Managed Care Philippines, Inc. MCPI facilities host to more than 50 surgeries of Operation Smile's on repair cleft lip, cleft palate every year.
Corporate Social Responsibility (CSR) is vital to the success of ATN Holdings. We make sure that our business activities are balance by creating a positive impact to the country. Through our subsidiary Managed Care, our doctors work together with Operation Blessings Philippines through free medical missions. More information about Operation Blessings can be found at http://www.obphil.com/v2/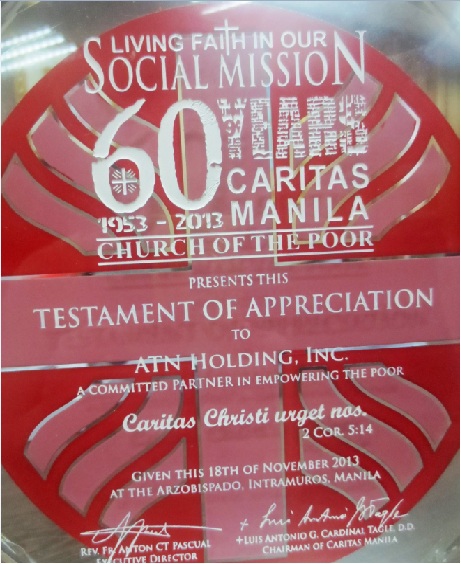 Palladian Land, another subsidiary of ATN Holdings, has also been active in extending support to our affected brothers and sisters in the recent typhoons that hit the country such as Pablo and Yolanda. Food, clothes and medicines were packed and distributed for affected families. A significant amount of clothing was also donated by ATN Holdings business partners and clients. All donations were coursed through Caritas Manila.